Design of padel courts
and padel centers
Supply and installation
of padel fields
Choose the best for your club
and your customers
Panoramic and super panoramic padel courts
Panoramic Field in Fiberglass
Solidify your business with the exclusive
FIBERGLASS
padel court models with superior durability
Supply and installation of padel courts
Campidapadel.it was conceived with the objective to stand out for the superior quality of the products used and the continuous strive for innovative solutions in order to offer the best product on the market. Our models are always technologically advanced and built in compliance with the regulations of the Italian and International Padel Federation.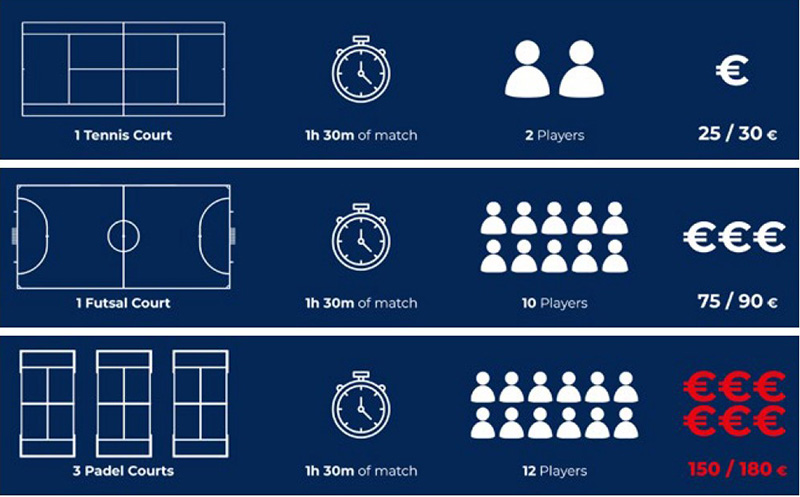 Padel is undoubtedly the trending sport! Having been one of the most played and followed sports in Spain and Argentina, Padel is now experiening a boom in Italy as well in recent years. Thanks to the strong growth i in our country, it is undoubtedly an excellent investment for managers and owners of sports centers. In economic terms, padel makes about twice as much as a futsal (5v5 soccer) field and about six times more than a tennis court.
Creation and management of Padel Centers
Thanks to the experience gained in the sector with the creation and management of Padel centers and projects for our customers, Campidapadel.it is able to lead you step by step in the creation and development of your new center.
Our services include project/design consultancy, financial consultancy, marketing and communication consultancy, management or co-management of the facility, and other services.